If you're on Facebook, chances are you've seen bizarre cartoons clogging up your newsfeed over the last few days.
Bizarre cartoons that look kind of slightly like your friends and are filled with inside jokes that mean nothing to you but are inexplicably hilarious to them.
Chances are you've also seen an equal amount of people stating how much they hate said cartoons and think everyone who is using them is lame.
And chances are, if you're here reading this post now, you're just confused by the whole blooody thing. Gosh a bandwagon starts up quickly these dates.
Lucky for you, we're here to help. Those cartoons are called Bitstrips, they're exploding on the interwebs right now, and we've got all your questions answered.
What are Bitstrips?
Bitstrips' chief executive and creative director Jocob Blackstock explains it like this:
"Basically, it's an app that turns you and your friends into a cast of cartoon characters. Then you can take those characters and put them into crazy scenes."
And that's pretty much it. You design a cartoon character to look just like you, your friends do the same, then you pick from a variety of pre-made cartoons to put your characters in. You can also show off your brilliant comedic skills by adding hilarous captions and speech bubbles.
At last count, there were 11 million people using Bitstrips, but that is growing by the second.
How do I use Bitstrips?
First you create an avatar. You can pick face-shape, features, hair, body-type, accessories, outfit… You name it. This is one Rosie prepared earlier: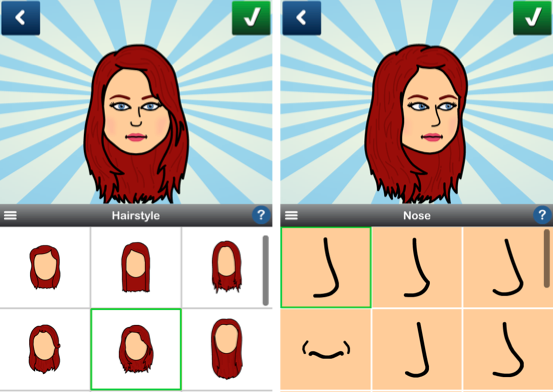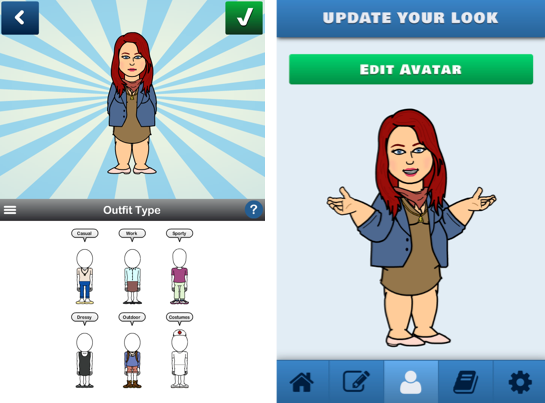 Once you've decided on your look, you can insert yourself and a friend into one of thousands of scenes (and generally add some kind of inside joke that nobody gets but you). Here's some that the Mamamia team have made (in their own time of course and definitely not when they were supposed to working…):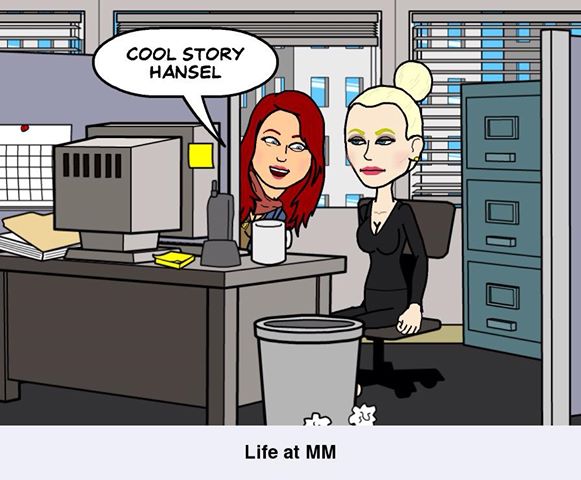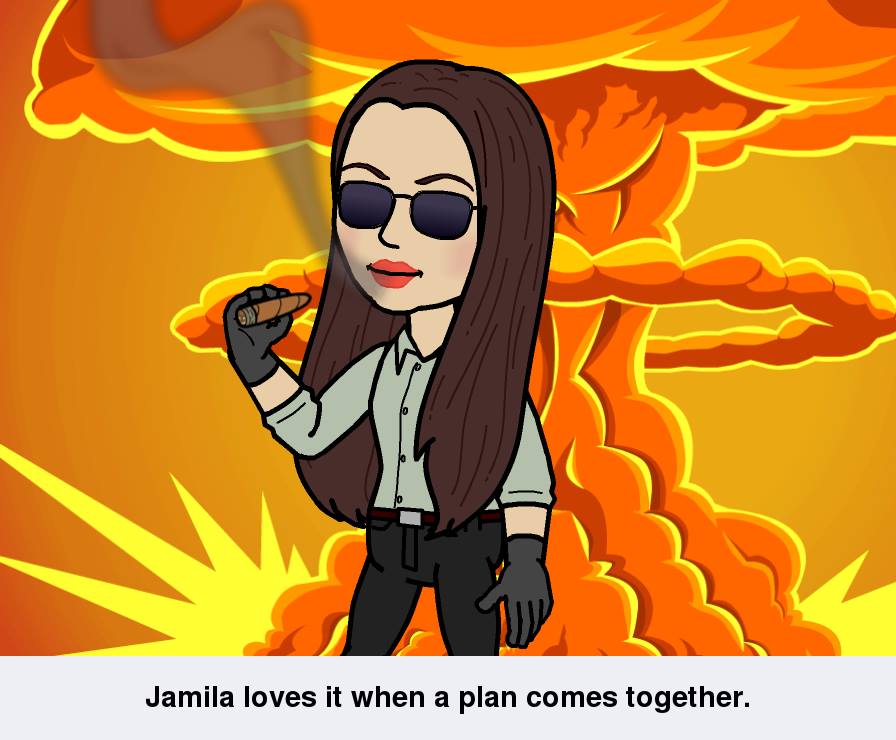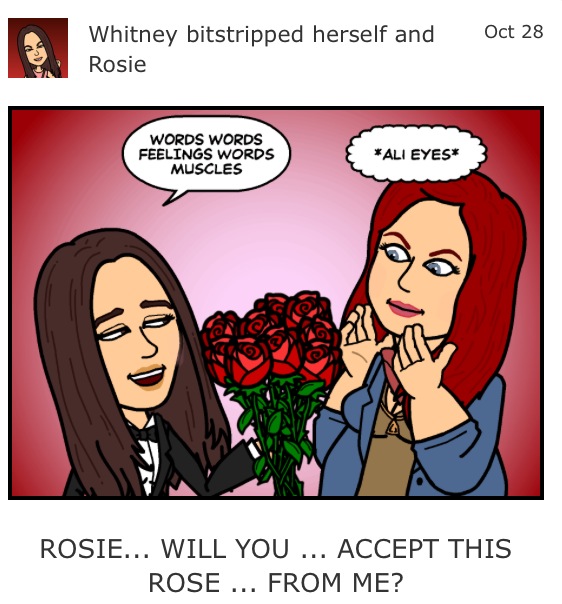 See? Nonsensical to almost everybody else but we've been laughing all morning at the Mamamia office.
I love it! How do I get it?
You can log in through Facebook on your desktop, or you can download the Bitstrips app to your phone. You don't have to share the cartoons to Facebook though – you can text or email them privately if you're embarrassed.
But, since sooooo many people have jumped on the Bitstrips bandwagon in the last few days, the app has been struggling under the pressure. You may see this: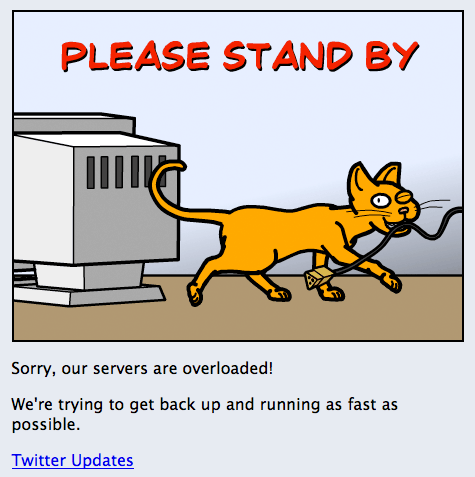 But if you try a few times you should get through.
I hate it. How do I make sure everybody knows that I hate it?
You can post a Facebook status telling everyone that you hate it. For example:

Then you can link to one of the many articles that explain how to block Bitstrips from your Newsfeed (although you don't need a whole article – you just click on a Bitstrip, hit 'Hide/Block all from Bitstrips in my Newsfeed' and you're good to go):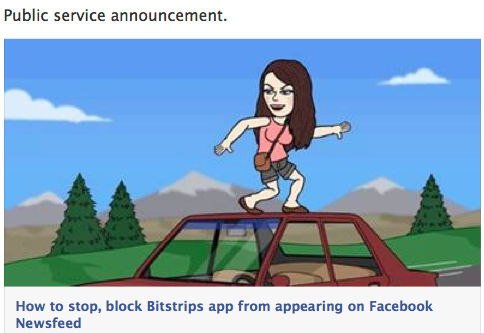 So there you have it. Everything you need to know.
Will you be Bitstripping today?
Like Mamamia Rogue on Facebook for all the good stuff: