Maybe it's Valentine's Day approaching. Maybe it's the hot weather inspiring us. Maybe it's a subconscious nod to The Bachelorette.
One thing we do know for certain is this: the Mamamia team is a little obsessed with red lipstick right now.
So much so that our selfless crew of crimson-lip devotees decided to try some of the most delightful reds currently stacked on beauty shelves around the nation, so that you too can get in on the fun.
Please find our hard-earned research below.
Natalie Wright, Executive Assistant.
MUD Lipstick in Cocoa Berry, $4.50, available from Woolworths.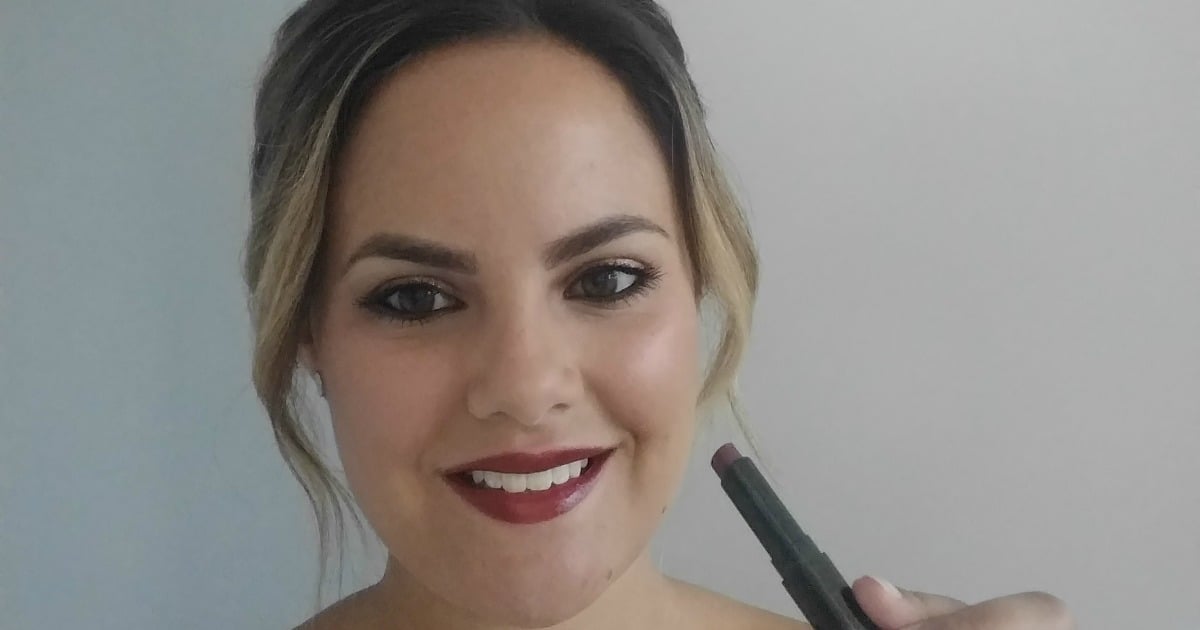 "I love wearing a red lip to make my face look fresh and vibrant. I'm always looking for a lipstick that is nourishing, easy to apply and has great colour pay-off and MUD's Crimson Breeze lip oil does exactly that. The beautiful, rich warm red can be worn as a stain for those who love a natural red lip, or can be layered as a bold lip. As a makeup artist I love lip colours that are versatile."
Jo Abi, Entertainment Producer.
Max Factor Colour Elixir Lipstick in Ruby Tuesday, $20.95.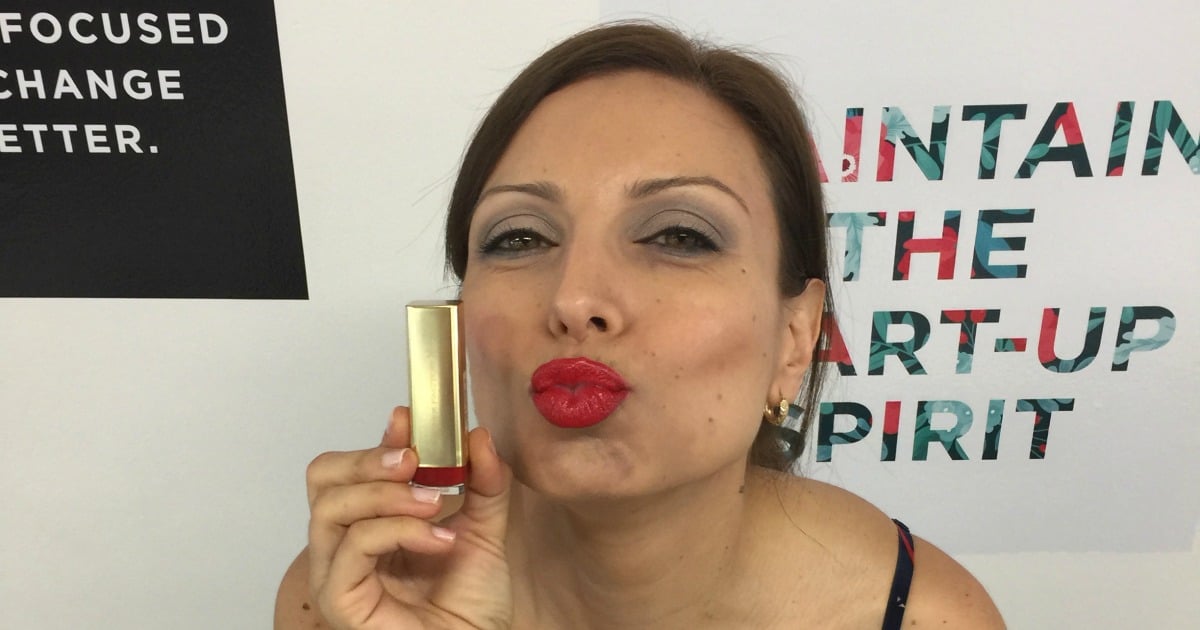 "This lipstick is a dream! Normally for strong colours like this I cover my lips in lip balm first so it doesn't go on too thick and cracked, but you don't even need lip balm with this. It's like lipstick mixed with a nourishing balm. (Post continues after audio.)

"Even when it comes off it doesn't completely come off so you can start off with a strong colour at the start of the day and even if you forget to reapply you'll still have a nice tint on your lips."
Rachel Curtis, News Producer.
3CE Lip Marker in Indian Red, $28.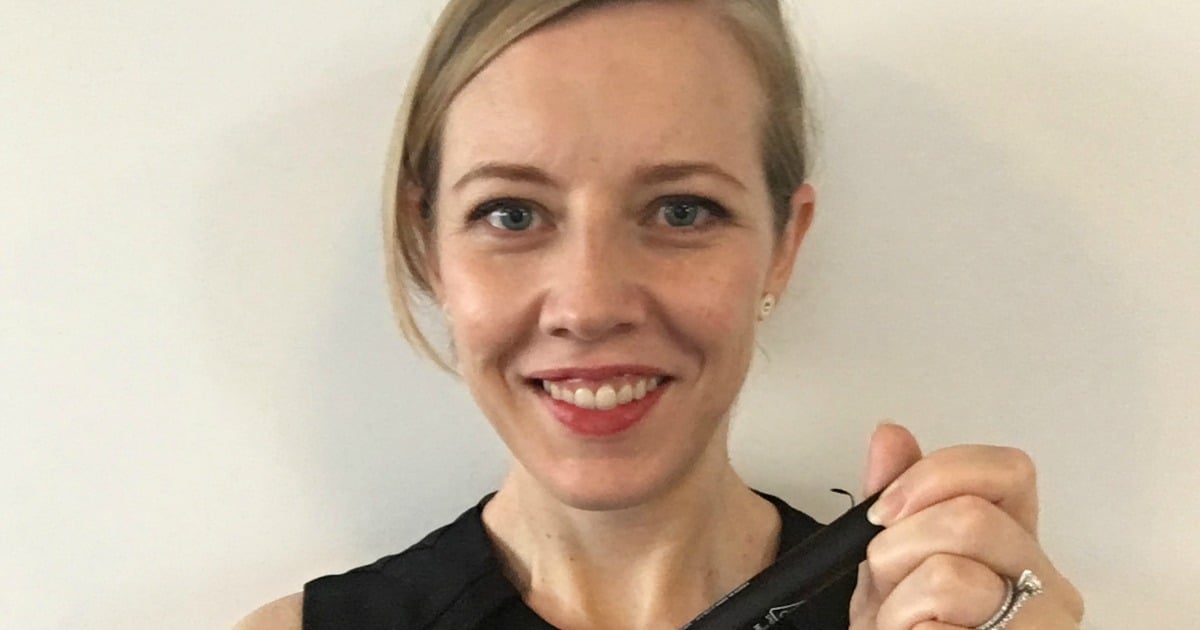 "As a parent, my makeup routine is 15 minutes if I am up before dawn and five if my toddler is awake. So the Stylenanda Lip Marker is the perfect addition to my minimal routine. It is like a lip-liner, lip pencil and lipstick in one. It looks like a marker pen but glides on and stays on, even after food.
"I tried out #Indian Red, which is fun for a well-deserved parental date night and brightens me up  - even on a Monday morning for work. It's under-a-minute application means I could wear it every day."
Edwina Carr Barraclough, Health, Beauty and Style Editor.
Smashbox Cosmetics Always On Matte Liquid Lipstick, $35 (available exclusively at Mecca Maxima and here from 28 February).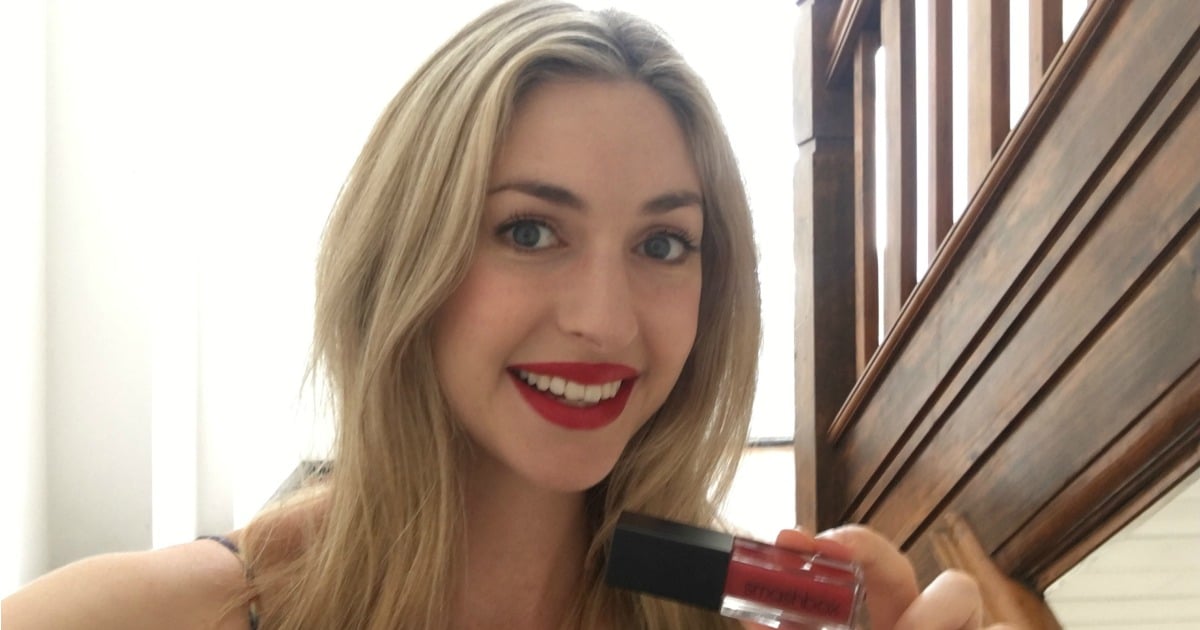 "Don't you love it when a brand's marketing actually stacks up? There's a reason this matte liquid lipstick range is called 'Always On'; once it's on it's not bloody well coming off. You can get eight hours of wear out of this puppy and after drinking coffee, eating snacks and finding that it still hadn't budged, I was an instant convert.
Only one or two swipes is needed for full, punchy coverage and the precision tip means you won't draw outside the lines like a toddler on a sugar high. And can we talk about this colour? It's not possible not to feel 25 per cent more confident while wearing it."
Belinda Jepsen, News Producer.
Burt's Bees Gloss Lip Crayon in Bordeaux Vines, $16.95. Available in store and online from March 2017.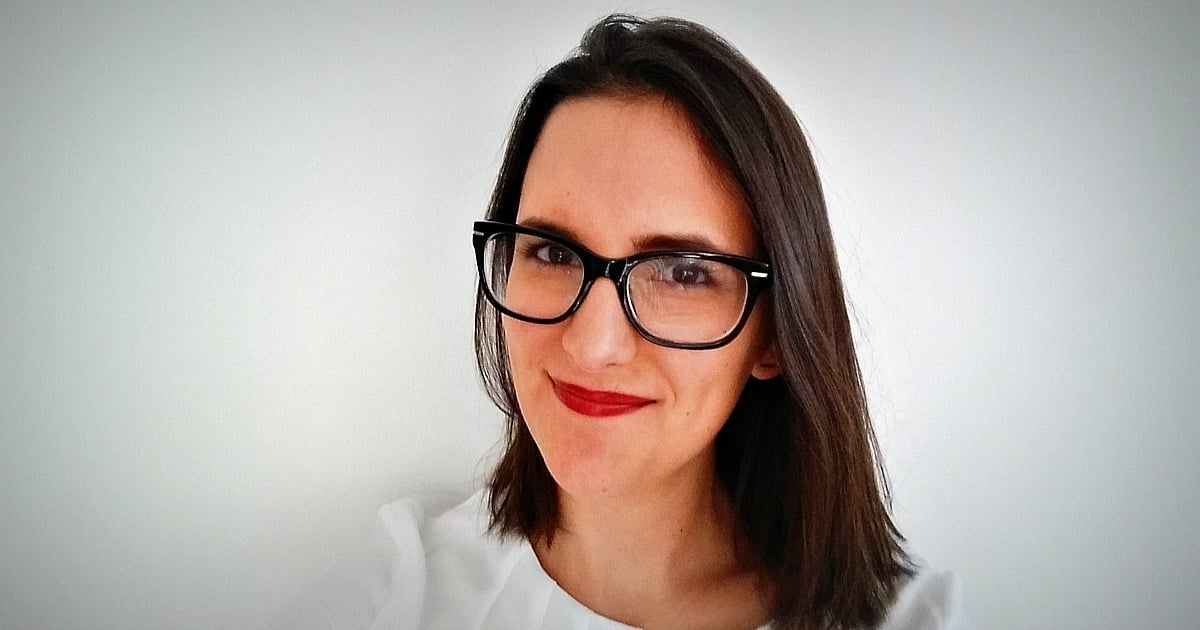 "Anyone who favours natural beauty products will know lipsticks can be particularly hard to find (and are often expensive when you do). Thankfully there's an exception: the $16.95 Burt's Bees Gloss Lip Crayons.
"Made from 100 percent natural ingredients, including shea butter and Jojoba Oil, these chubby crayons glide on smoothly with a beautifully nourishing yet lightweight texture. The finish is slightly more waxy than you'd get from a regular lipstick - more like a balm - so while they are incredibly nourishing, the staying power isn't the same as other lipstick formulas. 
"The colour, on the other hand... I tried Bordeaux Vines, a beautifully rich, deep crimson that lends a lovely lashing of glamour."
The products that makeup artists swear by. (Post continues after gallery.)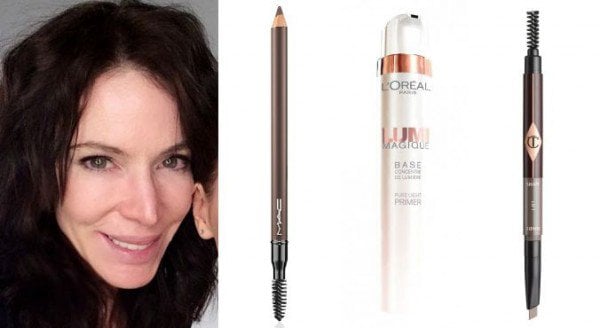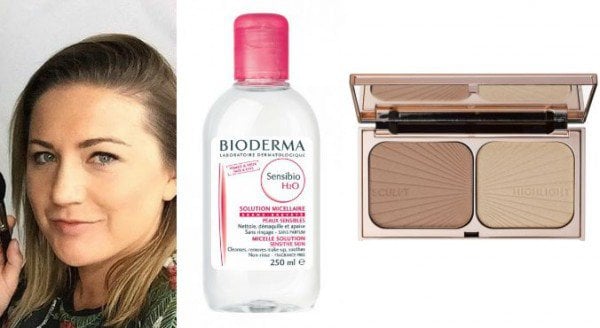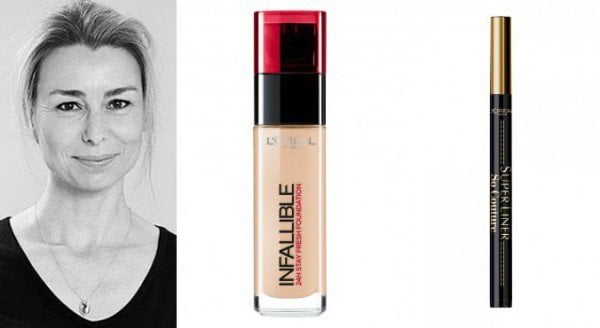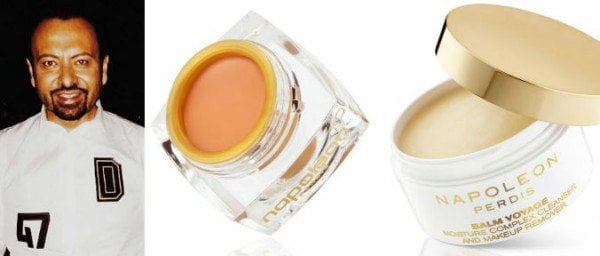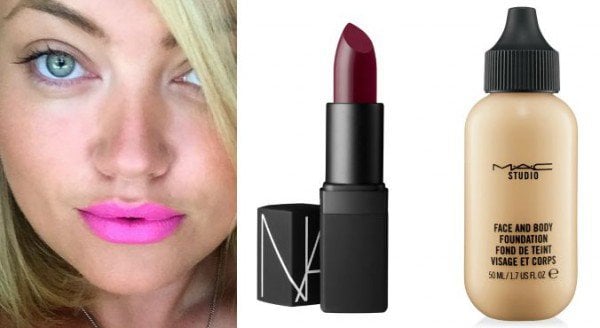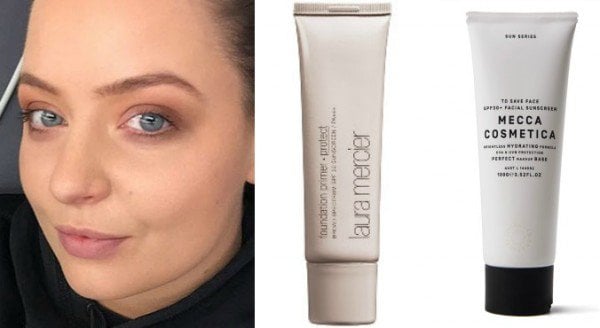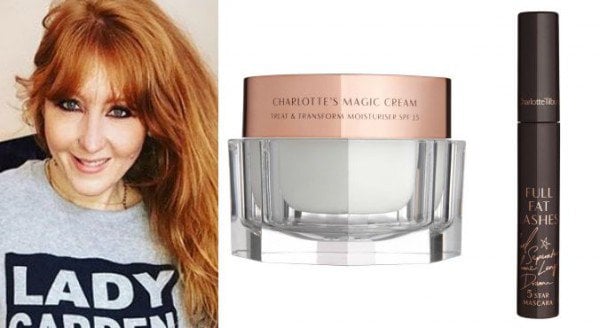 Valentina Todoroska, Deputy Head of News.
Urban Decay The Ultimate Pair, $36 in Bad Blood. Launching 28, exclusively at Mecca Maxima and online here.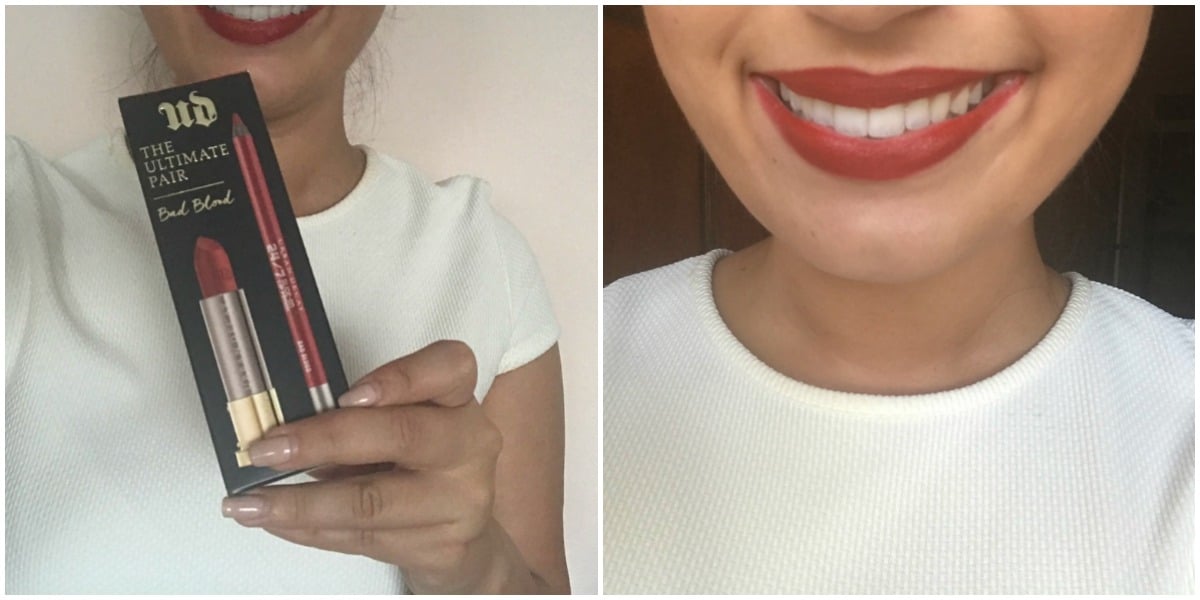 "I'm a big fan of a bold red lip and when I tried Urban Decay's The Ultimate Pair in Bad Blood, I loved it. The lip liner really helped to define the shape of my lips which can be hard to do when you're using such an unforgiving colour. It acted as the perfect base to put the lipstick over the top. I did need to go over a few times to build it up but that can be expected with such a deep colour. I really loved that it's also more of a matte lip than a gloss."
Caitlin Bishop, News Producer.
Burt's Bees Tinted Lip Oil, $16.95. Available in store and online from March 2017.
"The Burt's Bee's Tinted Lip Oil is a game changer. It feels beautiful on and - unlike other balms - it lasts the distance. It's nourishing and leaves your lips feeling extraordinarily soft. The colour of the tinted oil is subtle, which can be perfect for daytime wear.
"Here, I've paired it with Burt's Bees Gloss Lip Crayon, which also uses Shea Butter, Kendi Oil, and Jojoba Oil for a smooth and nourishing finish. I love the colour, but the feel of this lippy is why I've been using it every day."
Kahla Preston, Evening Editor.
Revlon Ultra HD Gel Lip Colour in HD Adobe, $24.95. Available in store from 1 March 2017.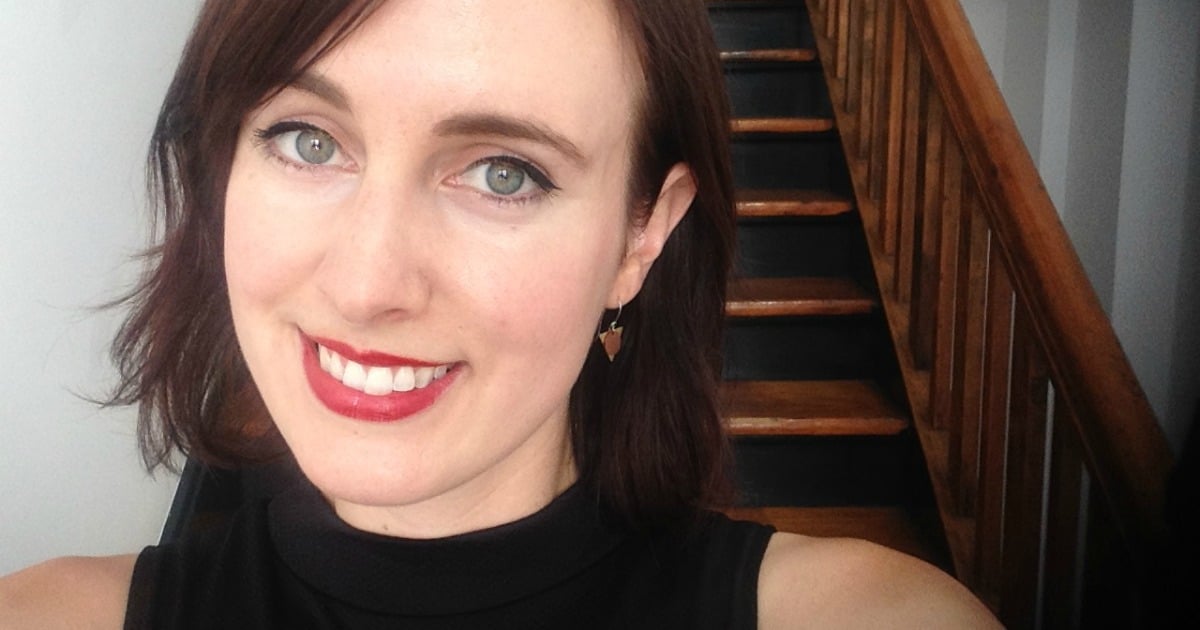 "I know matte makeup is all the rage right now, but when it comes to lipsticks I like 'em balmy. So this gel-formula lip colour is right up my alley. It goes on smoother than a saxophone solo in an '80s pop hit - and accurately, thanks to the pen-like applicator - and feels soft and hydrating as you wear it.
"It's got a fair bit of sheen, but that's easily toned down with a quick blot with a tissue. Then there's the fragrance - this particular shade was a far more "grown-up" red than I'd usually select, so I was surprised to discover it smelled like a packet of Allen's Party Mix. No complaints from this sweet tooth."
Gemma Garkut, Head of News.
MAC Matte Lipstick in Lady Danger, $36.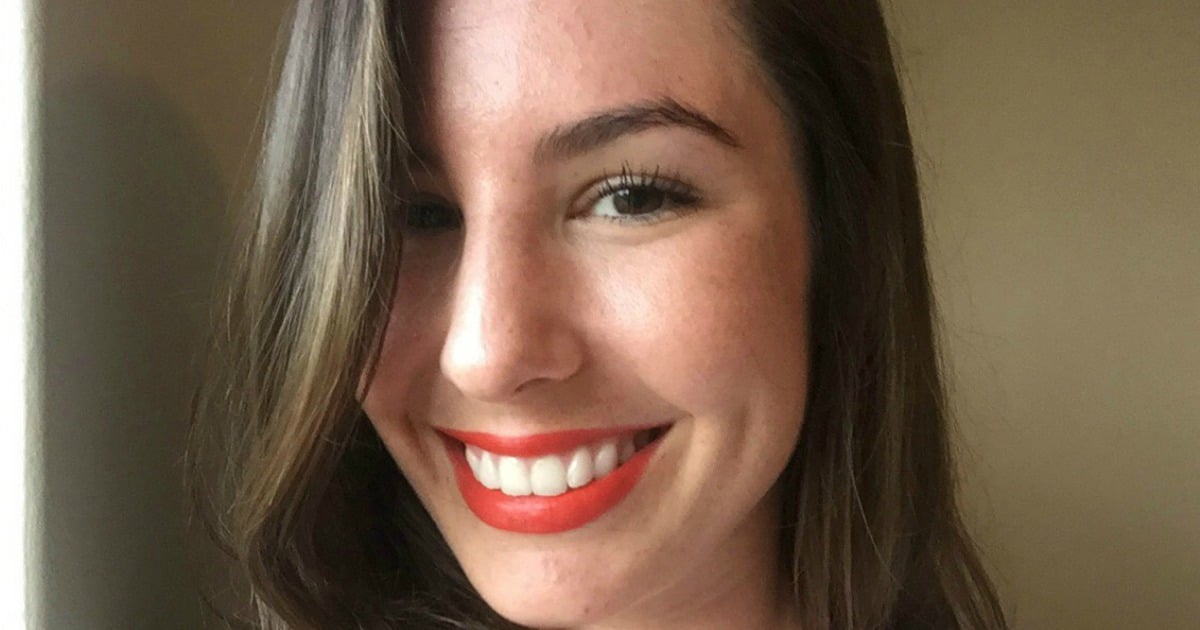 "Flakey-lipped ladies, rejoice. This is a matte lipstick that doesn't look like you've contracted leprosy as it wears off throughout the day. It's not hard to see why MAC's Lady Danger is a cult classic loved by the likes of
Snezana Markoski.
The product has a killer orangey-red pigment that somehow looks awesome on skin tones that typically suit cooler shades (eg. mine).
"It's creamy, so doesn't feel like you're dragging a crayon across your mouth like some matte lipsticks do, but it also doesn't kiss straight off like other silky lippies. I only reapplied once on my margarita-filled Saturday night road test, but could have easily kept wearing the slightly subdued tint if it were day time. A big 10/10."
Jessie Stephens, Entertainment Producer.
Rimmel The Only One Matte lipstick in Take The Stage, $15.95.
"It's really hard to find red lipstick that suits my hair and complexion, because I'm fair and have light blonde hair. Often, bright red scares me because it can look really intense. I love this shade because it's quite deep, and has a blue undertone. I remember reading that you want a blue/dark undertone, because it makes your teeth look whiter!
"It stays on for hours and I never caught it rubbing off on my teeth (which is always a worry). It doesn't smudge and feels extremely light. I completely forgot I was wearing it. Rimmel is affordable, but most of all it's extremely reliable. You know you're getting a quality product."
Brittany Stewart, Entertainment Producer.
Lipstick Queen Lipstick Chess Matte Lipstick in Queen, $35. Launching 28th February 2017, exclusively at Mecca Maxima and here.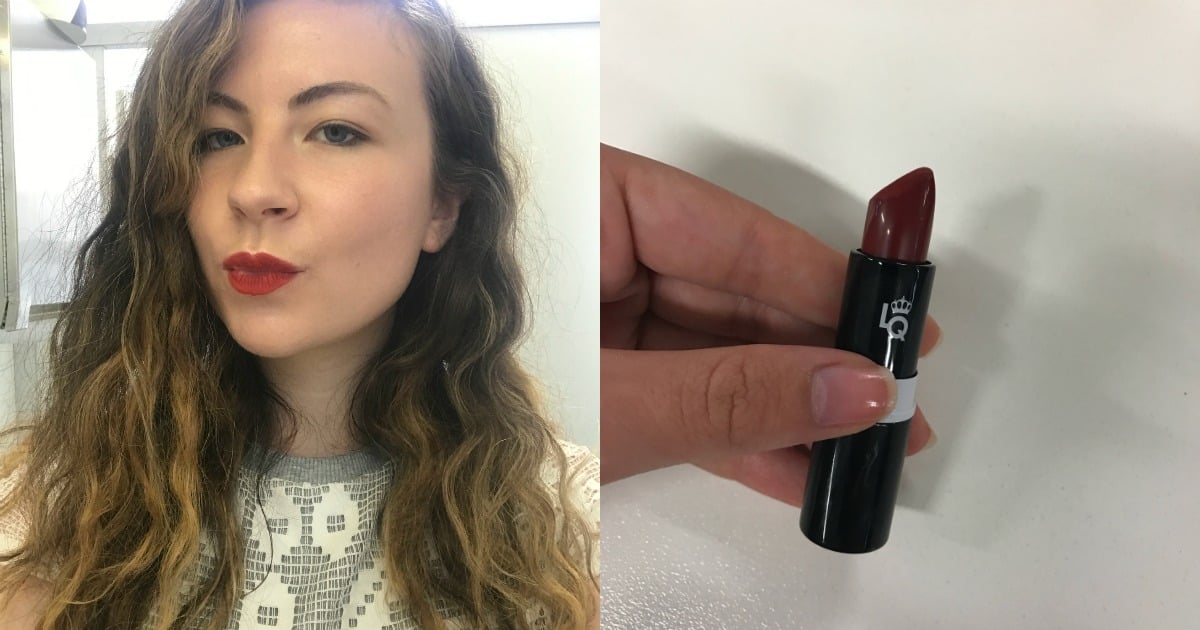 "I'm embracing cliches this Valentine's Day - I've found 'the one'. My soulmate. No, it's not a partner, but the perfect red lippie for my skin tone. The blue base works well on paler skin and goes on slightly more vibrant than it looks in the tube.
"I have an aversion to gloss, so the bold pigmented formula of this matte lipstick feels like a dream on my lips and it's not even the slightest bit drying. It can be a bit smudgy round the sides, so make sure you line your lips beforehand (and even fill them in completely for extra staying power). I can see this will be one love affair that lasts well beyond February."
 What's your favourite red lipstick?