Peter Coggins is a Brisbane-based Senior Associate at Shine Lawyers.
Belle Gibson is a woman who both shocked and polarised Australians.
On one side she was, by her own admission, mentally disturbed evoking public sympathy as we saw her struggles as a pathological liar, using a mental illness to achieve stardom and 'success'. On the other side, she was a villain, capitalising on the pain and desperation of cancer sufferers around the country.
Her false representations were two-fold.
She falsely claimed she had a brain tumour and was able to cure it with natural remedies
and she claimed that her company would donate significant sums to charities from the sales of her cookbooks and apps.
Justice Mortimer delivered a compassionate judgement on Wednesday morning, stating that it was unreasonable to rule out the possibility that Belle may have, at the start of her health journey, had genuine concerns for her health and a cancer diagnosis.
She went on to say that not all of us humans are 'rational and reasonable all of the time." No truer statement has been said, but what happens when that irrationality or unreasonableness adversely impacts the lives of people other than ourselves?
It's interesting to note that while her trial has made global news, her judgement in the court is far less draconian than the public's judgment and lynching of her character.
What the court be looking at when the judgement is handed down
The disgraced health blogger is facing a million dollar fine for her misleading conduct.
The fines to be imposed by the Court relate to the false statements of her company concerning its donations to charity. She could be fined personally up to $220,000 and her company, although in liquidation, could be fined close to $1.1m.
It's difficult to say what fines the court may impose but she hasn't helped herself by not turning up to court for the trial.
The court did indicate in its judgement that some sympathy might be given if it can be shown she was delusional at one point in relation to her illness.
If you've had the disease in your life, it's easy to understand how mentally consuming the fight can be.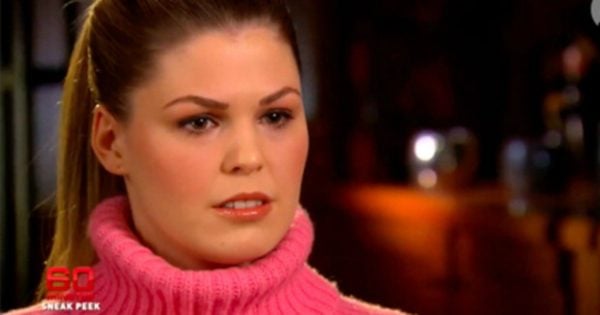 Most of us could forgive irrationality or mental disturbance, but could the public give her another chance at selling us another product?
If it's not coming through Belle, won't another blogger push a similar cause down our newsfeeds?
Oddly enough, the fine, the publicity and the painful public criticism has not been enough to deter Belle from having a second go at spruiking the latest health gimmick.
This week, under her Facebook pseudonym, Harry Gibson, Belle has endorsed the "Master Fast Diet" claiming it has healed two cavities in her teeth and changed the colour of her eyes, with many readers questioning the legality of this new, public endorsement.
Surely, authorities have the power to stop her from sharing her views this time around, right?
Not entirely.
Under the law, if Belle is making these statements as a consumer, then it's perfectly legal to share her opinion, although, the public - being wiser the second time around - may have to take her credibility with a grain of salt.
Where the law can step in is if it is found that she has some sort of commercial relationship with the company promoting the diet.
Given some of her statements, she would be treading a fine line in relation to breaches of the Australian Consumer Law.
It has become increasingly difficult to discern fact from fiction with influences offering everything from a sugar-free life to a 12-week-transformation. With thousands of bloggers on our radar, flooding our news feeds and forcing 'life-changing' products down our throats, this social landscape will see more keyboard warriors emerging; helping you fight everything from cancer to thyroid disease.
While the law cannot stop consumers from sharing their opinions, it can stop the false spread or endorsement of products that mislead the public. Sadly, a few casualties are the cost of this risky social media trend.
Belle's followers learnt an important lesson when her lie was exposed; that if it's too good to be true, it probably is.
In this trial before the masses, that might be the lesson for Belle too.