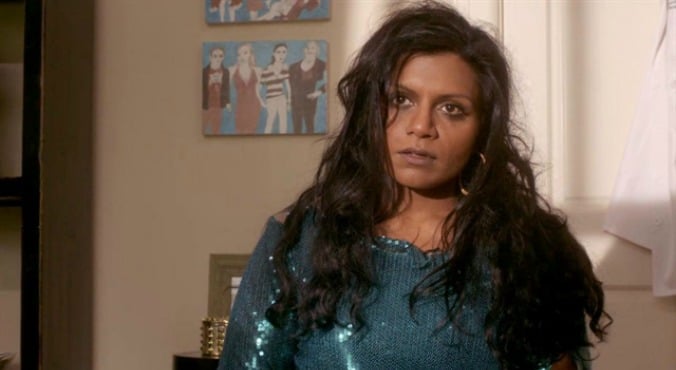 Image via The Mindy Project
That's torn it. You didn't mean to get quite so drunk, but one thing led to another. Now you've got a full day at work with a full quota of senior staff and clients to fool.
Don't worry – we got this. The Glow and Mamamia staff – weirdly – have a ton of foolproof tips for looking perky. And as if that wasn't enough, we've also polled the reigning queen of hangovers, Charlotte Crosby from Geordie Shore.
How to band-aid your skin
"Pack a facial mist. Not only is it great for hydrating your dehydrated skin after a night of drinking, but it's also good at reducing redness/imperfections. Can be worn by itself to look fresh faced or sprayed throughout the day over makeup as you recover" – Brittany, Glow Guide producer. We recommend: Alpha-H Moisture Boosting Facial Mist. $21.
"You need a foundation that counteracts that booze blush – which means a green-tinted one" – Jenny, The Glow editor. We recommend: Clinique Anti-Blemish Solutions Liquid Makeup. $50.
How to band-aid your hair
Oh god. Well, you can follow our guide to three ways of styling dirty hair. Or you can fluff it up with lashings of dry shampoo.
We recommend: Pantene Pro V Volume Booster. $9.99.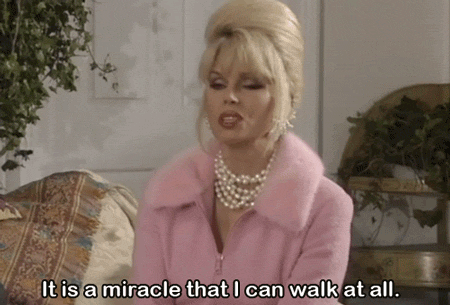 How to band-aid your eyes
"Start with a cold spoon under either eye to calm your bags. Add eyedrops. Then dab white eyeshadow between your nose and the tip of either eye. It makes you look more awake" – Kahla, The Glow writer. We recommend: Korres Sunflower Oil Shimmering Eye Shadow in White, $24. and GenTeal Moisturising Eye Drops, $9.99.
As for eyeliner, well, we're divided.
"I like to just top up my eyeliner, because it looks better than me trying to get rid of it and not succeeding" – Avi, editor of iVillage.We recommend: Clinique Quickliner For Eyes, $34.
RELATED: Six hangover cures that actually work
"If you can gather up the strength/co-ordination, do a quick flick of winged eyeliner. No one expects someone hungover to have the energy to do it and makes you look like you've actually made an effort (and didn't sleep through your alarm and literally roll out of bed). Downside: it does actually take energy" – Brittany, Glow Guide producer. We recommend: Maybelline Master Precise Liner in Blackest Black, $14.95.
"You need nude eyeliner to cover bleeding-red inner eye rims. The Channel Seven makeup team have to do that to me all the time" – Shelly, Mamamia TV. We recommend: Cargo Swimmables Eye Pencil in Secret Beach, $24.
How to band-aid your lips
"You need a good lipstick to distract from everything else" – Kahla, Glow writer.
We recommend: Tom Ford Lipstick, $68.

Final verdict from Charlotte from Geordie Shore
The natural successor to US endless reality show Jersey Shore was the UK's Geordie Shore – and it proved to be even more entertaining. It follows a gaggle of high-haired Newcastle girls and buff boys as they lurch from club to club, both at home and in Australia.
 Its break-out star is Charlotte Crosby – as well as being the most relatable character (we've all foolishly slept with a Gaz like a lemming off a cliff, haven't we?), she's had her own TV show, currently stars in Ex on the Beach, has a hit workout DVD and now her own clothes line, Nostalgia, from which new dresses sell out within 48 hours in the UK.
She let us rummage through her makeup bag as we talked hangovers – because if anyone's got to suck it up and get back on the horse, it's one of this MTV reality gang.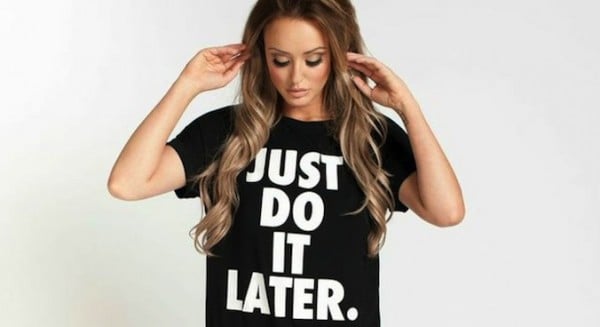 TG: Charlotte, how long does it take you to get ready for a night on the lash? All the girls seem to move very slowly under the influence of their hangovers from the night before.
CC: "Probably about three to four hours, but that's probably the same for any girl isn't it? I wash me hair the night before, go for a three-hour spray tan first thing in the morning. You cannot go out without a tan. The fact that I've been out today without getting my spray tan makes us quiver inside. I can't believe it."
Okay, so what's the order?
"You do your hair first, then your makeup, then the finishing touches to your hair. Then you've got to dedicate a good half an hour to 40 minutes to trying to get a good selfie. The selfie always tells us if I look nice. I've got a selfie stick, but I only use that for group shots – it's pushing it too far, using it just for yourself."
And what's in your makeup bag? Dear god, it's huge!
"Well, I wear two layers of foundation, bronzer, blusher… MAC Studio Sculpt ($52), Illamasqua Sculpting Power Duo ($45)… when I lose my Brow Kit from Benefit ($50), I panic."
I see you're working on putting colour back into a deathly pale face.
"Yeah, I love my MAC Peach blush ($41). MAC Honey Love lipstick ($36) with MAC Spice lipliner ($30) and I fix with MAC's Prep and Prime spray ($45). I find if I put that on before my makeup it will really make it stay."
Lastly, dear reader, you need to feed. Even just a little. Take your sorry self out for brunch – allow these pics to inspire you:
Brunch photos that'll get you hot under the collar