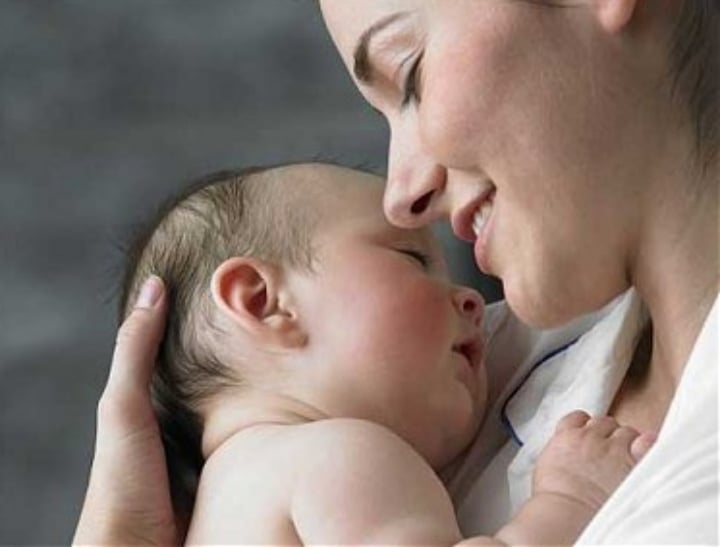 The path to motherhood was a tough one for Chauntell McNamara.
Do you know a fantastic mum who deserves recognition? You can nominate her for Barnardos Mother of the Year 2016 here.
The 35 year old, from Murrumbateman, ACT, endured a long and painful battle with IVF before losing her precious newborn son Jacob, who was stillborn.
But despite all that grief, Mrs McNamara never gave up.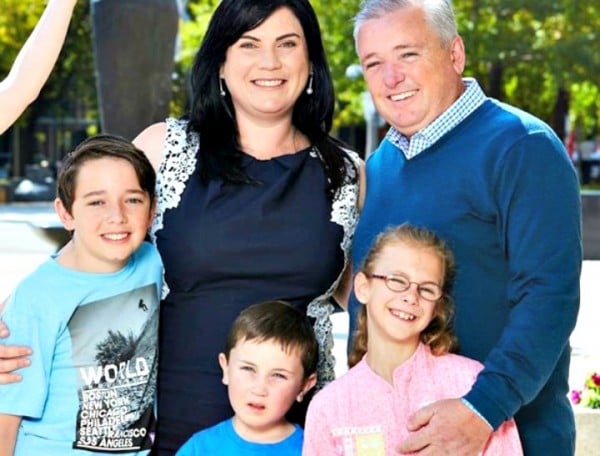 Today, happily, she and her husband Andrew are proud parents of three kids - Brodie, 13, and Annabella, 9, who they adopted, and Cooper, 7, their biological son.
Mrs McNamara also provides emergency foster care of babies and is a passionate advocate for local children of asylum seekers, volunteering her time and teaching skills at an after school program.
The mum of three is Barnardos Mother of the Year 2015 (ACT) and was nominated by her friend Leilah Franklin?Ayton, who said she had also raised thousands of dollars over the years for local children's charities.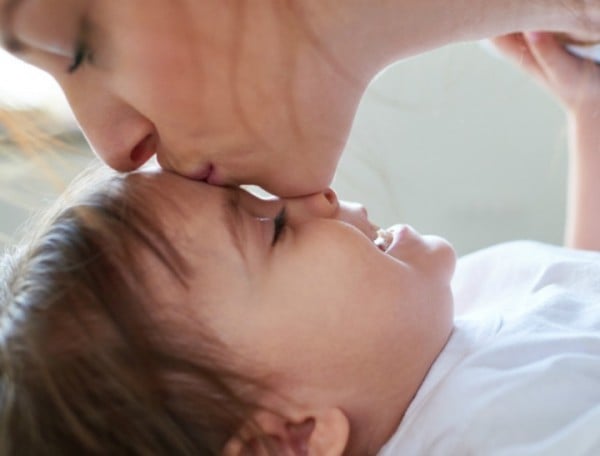 Mrs McNamara said the win was a "lovely acknowledgement of my everyday work as a mum" and that she survived the tough times thanks to her friends and family.
"My family and my husband especially gave me the strength to keep going, and to keep pursuing my dreams," she said. "I truly believe in doing things for others and I want to make a small difference in the world and set a good example for my kids."
Her advice for fellow mums? "Trust your instincts, and ask for help when you need it. Don't be afraid to admit when you need help," she shared.
Barnardos Mother of the Year 2015 (TAS) Lisa King, 40, from Newstead, Tasmania, has also lived through unbelievable tragedy.
Mrs King and her husband Aaron had four boys - Jalen, Harri, Kobe and Noah, who was born with a severe brain condition called Hydranencephaly.
Noah's condition left him with the mental capacity of a three?month?old and he was only expected to live for a few years. However, he defied the odds for almost a decade, before passing away aged 10.
Then the grieving family lost Aaron, who suffered a fatal heart attack. But despite her grief, Mrs King, a blogger, always remained positive.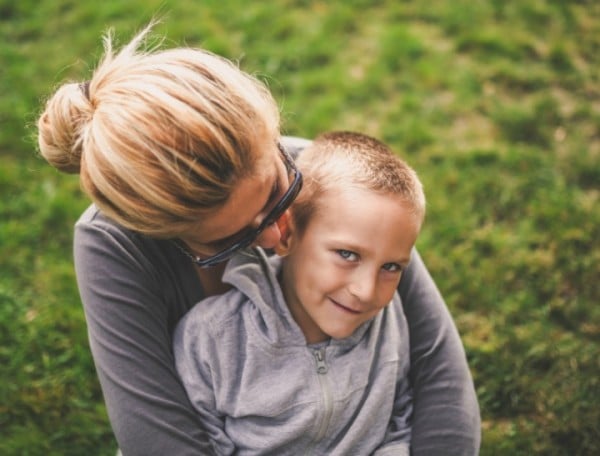 "You can collapse in a heap, and say life isn't fair - and it isn't - but if you do that, the rest of your life it's going to be pretty miserable," she said. "I teach my boys that it's ok to feel sad and to grieve....but you've got to pick yourself up. You have to find a way to keep going and see the positive things."
She urged all families to make the most of every day, and advised mums to admit when they need help. "My son Noah was born with a severe disability...and that's how we got through...we were grateful for the little things. We knew we wouldn't have him for very long so we appreciated every moment," she said.
Check out last year's Barnardos Mother of the Year Ambassador and our publisher Mia Freedman's parenting tips. Post continues after video...
"It's okay to acknowledge that things are hard. Sometimes we feel we have to put up a front and pretend everything's okay but everybody struggles at some point in their lives and it should be okay to say you need help and support," she added.
Both women said they were overwhelmed and honoured to have won and praised Barnardos for the organisation's ongoing support of vulnerable kids.
Barnardos Mother of the Year is the largest and best-known national awards celebrating mums. Now in its 21st year, the awards are held to showcase mums and women who go above and beyond for our children and our communities.
Who is the most inspirational woman you know?
To nominate someone for the 2016 awards, visit http://www.motheroftheyear.com.au/