Two of Australia's favourite on-screen reality television villains have revealed they were set to make their U.S. debut on Bachelor spin-off show Bachelor in Paradise before production was shut down and the season canceled over allegations of sexual misconduct.
Bachelor star Keira Maguire—who competed for Richie's love on season 4 of the Aussie series, and also appeared on Channel 10's I'm A Celebrity…Get Me Out of Here! earlier this year—told NW Magazine her bags were already packed when the scandal broke.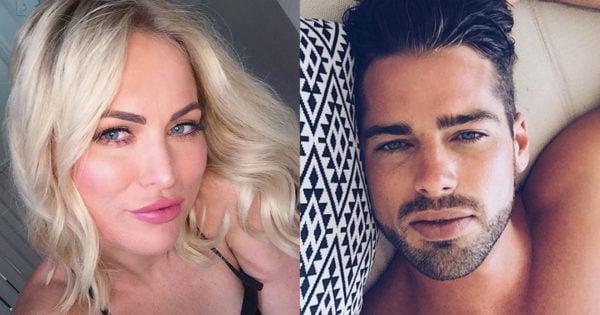 To recap: The latest season of Bachelor in Paradise, a popular spin-off from the reality dating show The Bachelor, was canceled after it was alleged that a sexual assault was caught on camera.
According to People Magazine, two contestants were involved in a sexual encounter in which one of them may have been too drunk to consent.
Maguire, 31, told NW that she only found out about the scandal on the morning she was set to fly to the U.S.
"I had my bags all ready to go. Then on Sunday morning, I woke up and literally had five missed calls," she told the magazine, news.com.au reports.
She said that she was then told the show was being put on hold "indefinitely."
Another infamous Bachie was also set to appear on the ill-fated spin-off: Sam Johnston, 27, who was eliminated in episode 7 of the battle for Georgia Love's heart on Australia's second season of The Bachelorette.
He told the magazine he was "glad" to no longer be involved after news of the scandal broke.
"I'm very shocked and surprised [the production company] would blatantly ignore their duty of care," he said.
Since Bachelor in Paradise is made up of former contestants from Bachelor seasons past, it's safe to assume Maguire and Johnston were set to appear as "mystery intruders."
Only one problem: Last time we checked, Johnston was dating fellow ex-Bachie Noni Janur.
Just two days ago, Johnston posted a pic to Instagram of himself working out alongside Janur.
Probably a good thing he's not heading overseas to find a new love anymore, right?