The winged liner, the beehive, the incredible voice and the countless tattoos – Amy Winehouse was instantly recognisable for many features.
Nearly seven years after her death, the late jazz singer's London-based tattooist Henry Hate has shared the beautiful and little-known story behind one of her most famous tattoos – a vintage pin up girl on her right shoulder.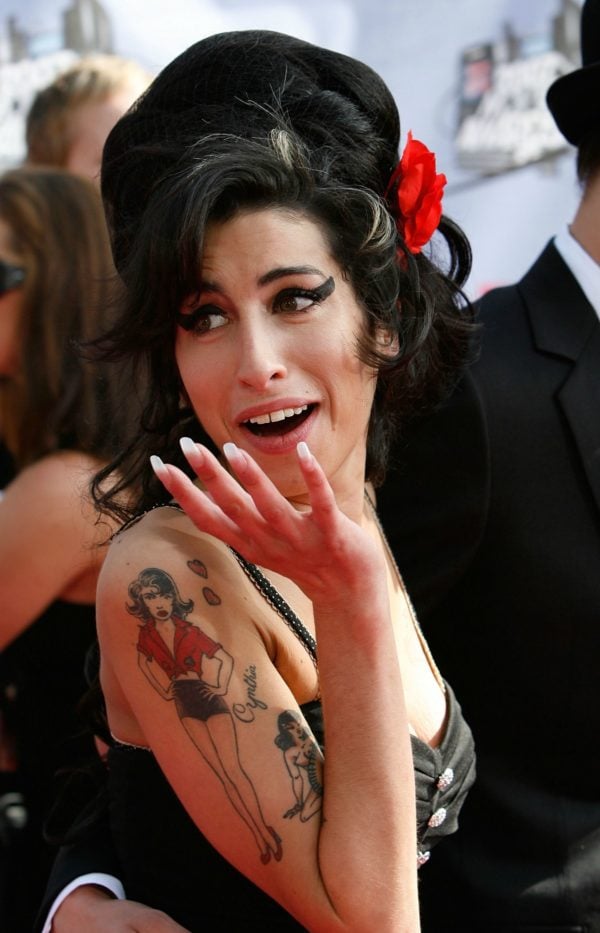 "She came into my shop one Monday about 20 minutes before closing time. I had just finished and she was alone. She was about a foot shorter and 60 pounds lighter than I had thought: petite and quite shy too," Hate recently told The Guardian of their 2004 encounter.
"I remember thinking it was strange because I had just bought her CD Frank because I liked the track Stronger Than Me."
He recalled seeing the late singer appear to be tearing pages out of one his favourite (and very expensive) reference books 1000 Pin-Up Girls. Just as he started to tell her off, she reassured him it was her own personal copy.

She was using it as inspiration for a tattoo that would pay tribute to her grandmother on her father's side, Cynthia, who was also a singer.
"She told me exactly what tattoo she wanted in honour of her nan. She was very direct. I just called my partner and warned him I was going to be late," Hate said.
"As we talked, we really did click. She was funny. I even let her smoke in the shop."
Winehouse reportedly wanted a "cruder, traditional tattoo" with "va va voom". She brought images of Sophia Loren and other dark-haired pin-ups to try and get across to Hate what her nan had been like.
"She was a kind of beacon for Amy. It was only later on in our friendship she showed me a photo of Cynthia in her youth and I could see she had been a real head-turner," he said.
Their relationship was so close, some people including her father Mitch believe that Cynthia's death in 2006 had something to do with Winehouse's downward spiral into drug and alcohol abuse that lead to her death in 2011 from alcohol poisoning.
She was 27 years old.
Hate said he didn't realise at the time that the old-fashioned style tattoo would become one of the most recognised on the planet.
"Of course, I don't get any money from it, although it is always being reproduced everywhere," he said.
In a recent Instagram post he described those who copy it for profit as "pieces of sh*t".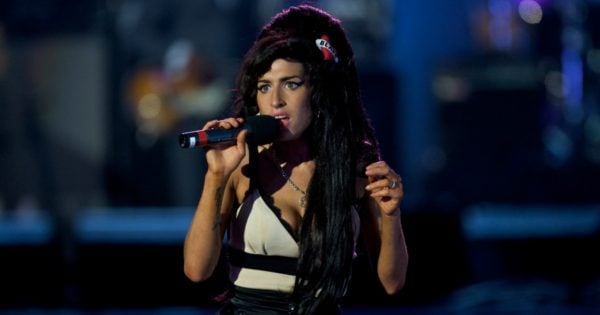 Despite getting a lot of requests from potential clients, Hate says he will never reproduce it.
"Fans sometimes come into my shop to ask me to tattoo her image. I don't do it. For some people she is a caricature, an image. The girl I knew is the one that came into my shop all those times with not enough money on her phone," he told the Guardian.
The artist spoke about the tattoo ahead of an upcoming exhibition which features some of his tattoo sketches in collaboration with the charity Winehouse's family set up after her death in 2001 at the Jewish Museum London, near the singer's former North London home.