Co-founder, Creative Director: Mia Freedman
Editorial and Product Director: Rebecca Jacobs
Head of News: Gemma Garkut
Head of Entertainment: Holly Wainwright
Head of Editorial Strategy: Shannon O'Meara (currently on maternity leave)
Morning Editor: Valentina Todoroska
Evening Editor: Kahla Preston
Entertainment and Pop Culture Editor: Laura Brodnik
Health, Beauty and Style Editor: Edwina Carr Barraclough
Parenting Editor: Alys Gagnon
Lifestyle Editor: Jacqueline Lunn
Executive Producer, Podcasts: Monique Bowley
Executive Producer, Video: Briony Benjamin
Weekend Editor: Sophie Aubrey

Laura, Edwina, Alys, Jacqueline and Monique. 
Editorial Strategy Manager: Amy Cooper
Content Producers: Shauna Anderson, Meredith Eriksson, Katy Hall, Luca Lavigne, Belinda Jepsen and Jo Robin (News); Brittany Stewart (Health, Beauty and Style); Rachel Curtis (Specialist Writer, Parenting); Caitlin Bishop (Specialist Writer, Relationships and Lifestyle); Jo Abi, Lucy Gransbury and Maggie Kelly (Lifestyle)
Video: Clare Gerber (Creative Producer); Vicki Bobotis, Nia Nguyen and Shayni Notelovitz (Video Editors)
Podcasts: Elissa Ratliff (Podcast Producer) and Rachel Wagner (Junior Podcast Producer)
Social Producer: Josh Britt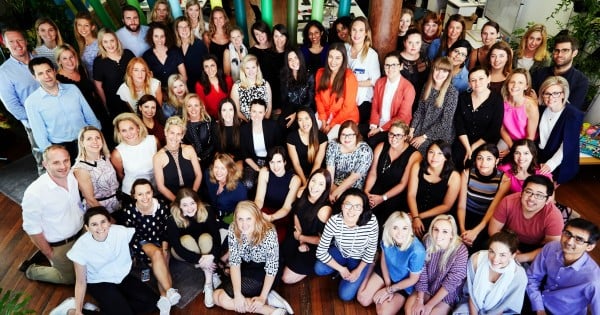 Some of Mamamia's Sydney team.
Branded Content: Ruby Thomas (Branded Content Manager); Andi McDermott, Mary Grew and Natalia Krslovic (Branded Content Specialists)
Site Coordinators: Michelle Andrews,  Clare Stephens, Jessie Stephens
Editorial Assistants: Abby Ballard, Alexandra Houle, Claire de Freitas, Hannah Diviney, Jessica Chambers, Zara McDonald, Zoe Rochford.
Want more from Mamamia? You can find us on Facebook, Twitter, Instagram, SnapChat and LinkedIn.