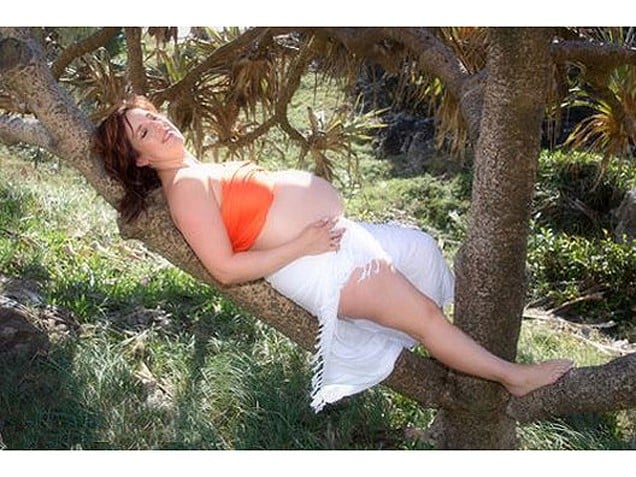 There's nothing more beautiful than the perfect pregnancy picture.
But as these amazing shots from the geniuses behind Awkward Family Photos prove when they go awry they can also be perfectly cringe-worthy. Especially when the mum to be is posing with a Goodyear tyre, or in ballet shoes, or while trying valiantly not to fall off a tree branch, or (our favourite) while lovingly stroking an enormous gun. We just hope those babies grow up with a good sense of humour.
Check out more oh-no-she-didn't pregnancy photos from Awkward Family Photos by clicking here.